Easylife Pro - Cloud Console
Brands

AEI Security

Product Code:

EPD-ASTB-W7/9

Availability:

In Stock
Create an instant cloud based CCTV security system with the Easylife CCTV service. Our cloud console manages all aspects of your cameras, allowing you to control how you capture movement activity. It is permanently synced to your account at easylife.com allowing you to view from just about anywhere.
Our one-button Prime Start service means your cameras are automatically detected and connected.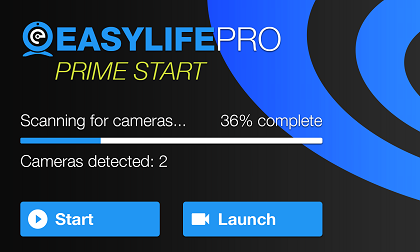 FEATURES
ADD CAMERA -

Add up to 8 windows for wired & wireless

cameras or screen broadcasts.




SHARE ROOM -

Share your room with yourself or others

and access your room remotely.




RECORDING SETTINGS -

Set options for recording quality, save

locations and more.




EXIT DELAY -

Set a delay period before movement

activated recording initiates.




LOCK ROOM -

Password protect your room so that only

those with the password can access it.




MOVEMENT ACTIVATED RECORDING -

Automatically starts recording when

movement is detected.




ASPECT RATIO -

Change the aspect ratio of the camera

windows to match that of your cameras.




OVERLAY TOGGLE -

Toggles the overlay buttons between

always visible and visible on mouse over.

DETECTION GRID -

Set areas of the grid that will or will not

trigger movement activated recording.
SPECIFICATIONS
Operating System: DigiSender LIVE OS

Screen: 7" IPS Touchscreen (1280x720) |

9" IPS Touchscreen (1920x1080)




Processor: 1.33GHz Quad-Core Intel Z3735F




GPU: Intel Gen 7 HD Graphics




Memory: 2GB DDR3 RAM




Storage: 32GB ROM Flash (2TB via ext. USB HDD)




Networking: WiFi 802.11 b/g/n, Ethernet 10/100M LAN, B

luetooth 4.0




Connectivity: HDMI 1.4 output, AV, Ethernet (RJ45),

USB 2.0 x4, Micro SD Card (up to 64GB)




Power: DC 12V 1A




Dimensions: W: 173mm, L: 118mm, H: 50mm




Weight: 1.0kg
Available in Various Pack Combinations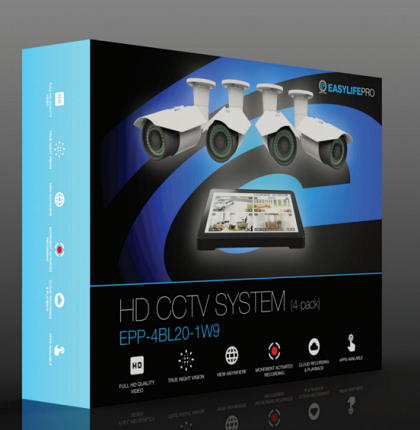 Further Reading:
Related Links:

More about DigiSender LIVE OS:
http://digisender.com/DigiSender-LIVE-OS
DigiSender LIVE OS - DigiSender LIVE Pro for Facebook:
http://digisender.com/DigiSender-LIVE-OS/Facebook-LIVE-Pro
Easylife Free CCTV Broadcaster & Viewer for Windows:
https://easylife.com/
Easylife Pro CCTV Cloud Camera Series:
https://aeisecurity.com/cctv-systems/Easylife-PRO-CCTV
Facebook Pages:
Easylife
https://www.facebook.com/easylifechat/
DigiSender LIVE
https://www.facebook.com/DigiSenderLIVE/
Blog:
Easylife
http://easylifecctv.blogspot.co.uk/