About Us
About Us
Welcome to AEI.
Since 1993 we have created solutions for both DIY and Professional installers with a broad range of Consumer Electronics.
You have probably found us for support or have seen our products sold via distributors and looking for more technical information or a greater range overview.
At AEI we implement design initiatives to create electronic products. We develop our own software solutions and complement this with a range of end user products designed with simplicity in mind.
AEI Specialise in the creation of product ranges for specific market sectors and appoint distributors to sell these products to installers and end users. Our product ranges include Home Security, Home Automation, Video Transceiver products as well as Display and Signage products.
Our in-house team offer software development services for consumer and trade products and we are able to perform Google Compliance Testing on -site. More recently our software team can perform the following functions:
Perform single app operations to provide full google compliance.
Manage media products from remote locations.
Build products utilising the following dynamic technologies eg. mapping, traffic and POI technology
IP Broadcast and Reception TV display and relay over IP LAN and WAN

Teleconferencing
For a discussion on these technologies for custom applications contact Shawn Downey anytime on:
Skype: shawn-mob
​Whatsapp: + 44 (0) 7973 301751
Our History
Established in 1992 & formally registered in 1993 AEI began supplying distribution outlets and stores with OEM branded security products. By 1996 we reached over 200 retail outlets selling AEI products, including specialised component B2B distributors.
By 2000 work began on Video transmission based products and in 2003 we created the DigiSender® brand, which is now available throughout Europe. This also led to development work on behalf of NTL – the American Cable TV company now known as Virgin Media – developing a custom module which allowed them to interface PCs to their 2 million set top box receivers already in the market, providing broadband internet services. From this we also provided solutions to other technical barriers, including the need to interface our own DigiSender® range with their bespoke IrDA Remote Control protocols. This interfacing technology is still used today in our DigiSender® X4, X7 and Zentrum™ models providing the only world source of Video transmitters capable of working fully, with every make of set top box ever made.
The DigiSender® brand has established itself as a solid brand of European designed products created within AEI and for which investments in tooling and custom designed PCBs continue.

With advances in internet based multimedia programme providers, AEI has invested in a streaming media backbone designed to support a range of High Definition DigiSender® products with Internet compatibility. Our in-house software development team have created a series of Streaming media integrated circuits and software allowing us to manufacture a new generation of DigiSender® products. Increasing our investment and product range dramatically. 'easylife.com' is a new generation of exciting Real Time High Definition medium for the transmission of Digital television & HDMI services around the home and businesses and across the internet.
We will also continue our investment design as well as Internet based instructional videos, supporting our most recent product introductions and providing unprecedented levels of customer support and product satisfaction.
Our Happy Team
Here is the people behind this great interactive service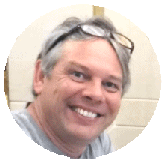 Shawn Downey
Founder / CEO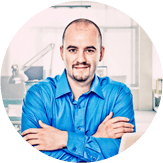 Lloyd Kenyon
Customer Services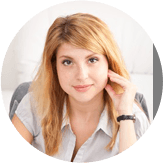 Pia Gausden
Accounts Administrator